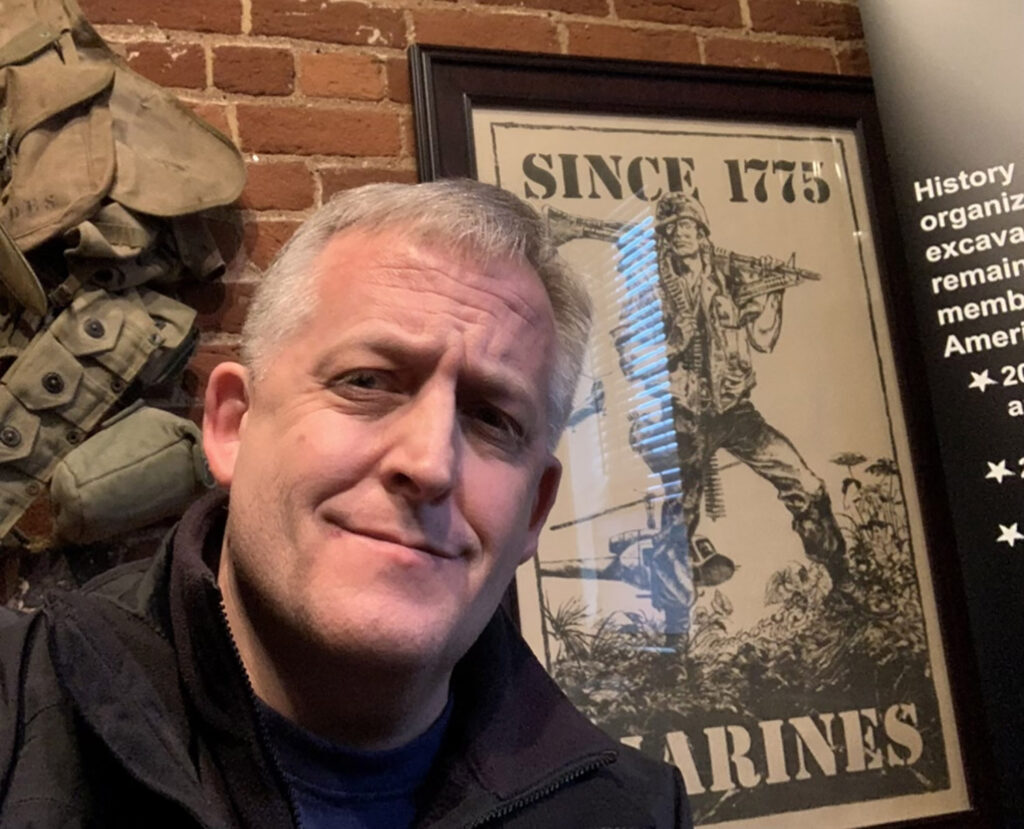 Chief Operating Officer/ Board of Director
Veteran United States Marine Corps 
Justin serves as the Chief Operating Officer for the world's most successful private MIA search and recovery organization, History Flight, a charitable non-profit dedicated to the search, recovery and repatriation of America's missing in action from around the globe. 
Justin is the son of an Army veteran who stormed Omaha Beach with the 29th Infantry Division in France on D-day, 6 June 1944. Justin went on to serve a 31 year career in the United States Marine Corps following high school, retiring at the rank of Sergeant Major and serving as the enlisted head of the United States Marine Corps' Training and Education Command. 
During his distinguished career, he served in the Assault Amphibian, Infantry and Reconnaissance fields, served as a US Marine Drill Instructor and Chief Academics Instructor and served in combat actions around the globe ranging from Operation Desert Storm in 1991, Bosnia-Herzegovina in 1993 and multiple tours during the War on Terror in Iraq between 2003-2010.
Justin is also a dynamic and highly requested public speaker around the globe on management, motivation and leadership and is one of the most highly decorated United States Marines who has served since the War on Terror began in 2003.  He has been awarded the nation's second highest award for combat valor, the Navy Cross, for heroic actions in Iraq in 2003 and was awarded the Bronze Star for Valor in combat actions in Iraq again in 2004.